Jobs that rely on face-to-face customer service are particularly vulnerable to government restrictions on social interactions. With England's new tier system, it is likely that places where lots of people are employed in this kind of work will face further economic hardship.
On 2 December 2020, the national lockdown in England comes to an end and is replaced by a new three-tiered system of Covid-19 restrictions. Each tier brings with it a different set of rules and restrictions, most of which target hospitality and entertainment venues.
Map 1 shows how England has been divided into tiers, with the darkest shaded areas indicating Tier 3. The government used a range of indicators to place areas into different restriction levels, including case detection rates, the rate of increase or decrease in cases and the fraction of tests returning a positive result.
Map 1: Covid-19 December tiers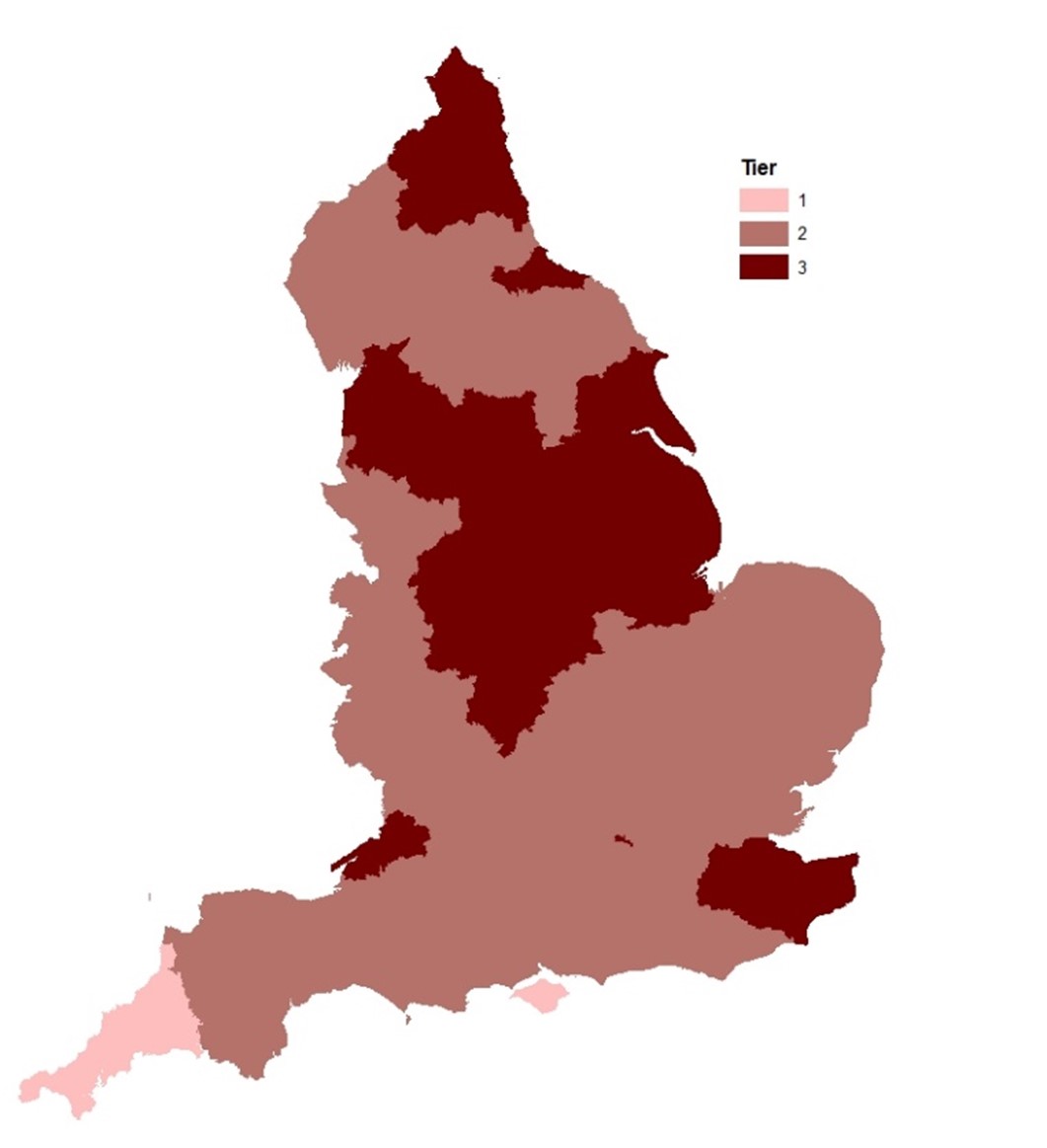 The second map uses data from the Annual Population Survey workplace analysis for June 2020 and shows the fraction of employment in the retail, distribution, and food and accommodation sectors. Excluding lower density areas in the South West, it is clear that there is considerable overlap.
Map 2: Fraction of employment in retail, distribution, food and accommodation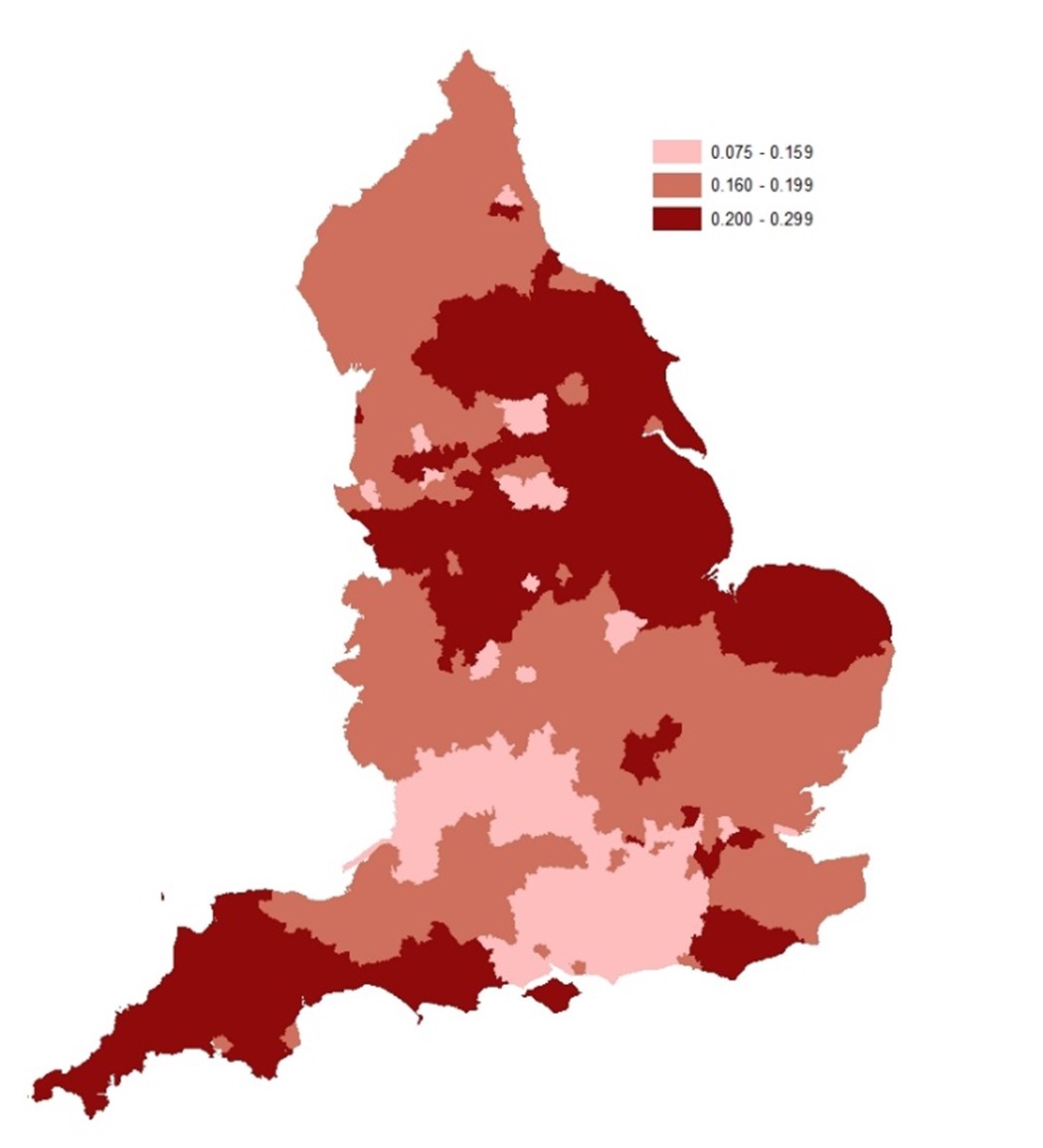 The restrictions imposed in the higher tier areas will affect both infection rates and employment prospects for people working in consumer-facing sectors. Although the maps themselves cannot unpick cause and effect, they imply a vicious circle – a link between the dependence of a local economy on jobs in retail and hospitality, infection rates, and the potential for job loss due to lockdown restrictions. This makes it clear that the tension between the economic effects of loosening restrictions and the health impacts is much more acute in some areas.