Festival of Economics
Festival of Economics 2022 presented in partnership with Bristol Ideas
Monday 14 to Thursday 17 November 2022, Watershed, Arnolfini and SS Great Britain
In the annual Festival of Economics, economists and experts from around the world debate with each other – and their audiences – some of the key economic questions of our time.
Festival directors: Diane Coyle and Richard Davies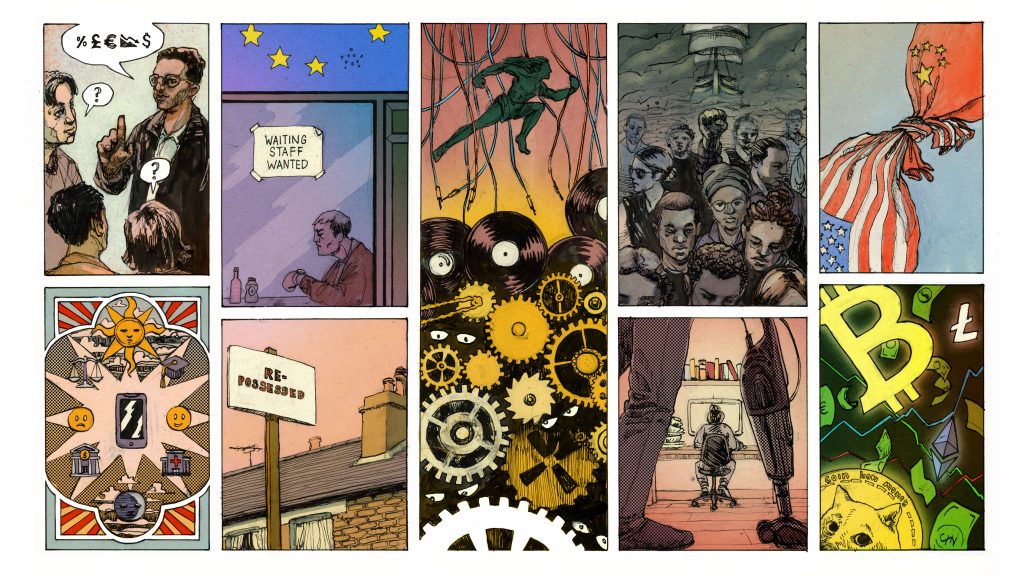 How is the Cost of Living Squeeze Impacting You? Monday 14 November
The pound in your pocket, Tuesday 15 November
Robots and our future, Wednesday 16 November
Our turbulent world, Thursday 17 November
Writers in residence: Bethan Staton, James Fransham

---
Festival of Economics 2021
Audio highlights from the Talking Economics sessions.
The Covid-19 shock and response
Assessing the damage
Prospects and policies for the recovery
---